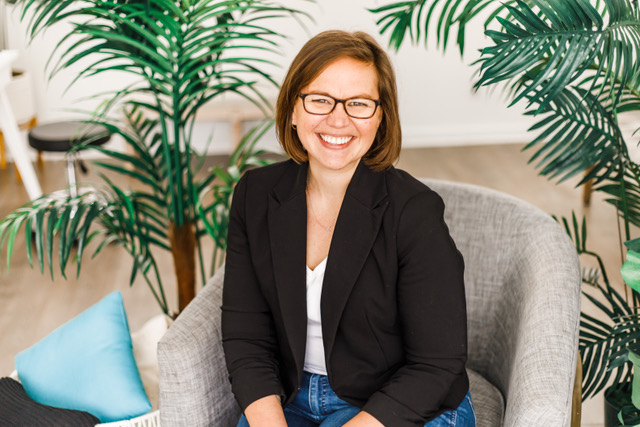 I have had the privilege of working with a wide variety of people as they navigate various mental health struggles, some of which include include: anxiety, depression, trauma, and eating disorders.  
I appreciate the opportunity to support people as they find new ways of showing up for themselves and reclaiming their lives. Even in the most ideal circumstances, living is mixed with a great deal of pain, suffering, and beauty. In my experience, it is often in relationships that we find meaning and comfort amidst the messiness that is the human experience. The therapeutic space can be one of those places, and I am always honored when someone chooses to join me in that space. 
Both in and outside of the therapy room, I am passionate about providing inclusive and trauma-informed care. Healing happens when we feel safe enough to let ourselves be truly vulnerable, so I strive to cultivate a space that honors the lived experience of every person I sit across from—a space where you can trust your story will not only be heard but honored.
In my work with clients, I utilize Acceptance and Commitment Therapy, mindfulness, and Dialectical Behavioral Therapy to help equip you with tools for navigating life stressors. Additionally, I incorporate somatic modalities including EMDR and Brainspotting. I have found these to be powerful tools for going beyond coping skills and talk therapy, to healing the deeper wounds that perpetuate the patterns no longer working for you. The combination of these therapeutic modalities allows your body and mind to collaborate in the healing process rather than being at odds with one-another.
Clients describe my approach as warm, flexible, intuitive, and infused with doses of levity.
My Specialties Include:
Trauma and PTSD
Religious/Spiritual Trauma
Attachment Wounds
Anxiety
Depression
Eating Disorders
Body Image
Perfectionism
Grief
Life transitions
Self-Esteem
Co-Dependency
Coping Skills
Emotion Regulation
LGBTQIA+