Trysa Shulman, PsyD
Clinical Psychologist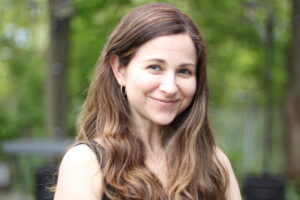 I work with adults and teens, building skills and laying down new pathways for dealing with relationship struggles, inner conflict, loss, developmental crises, and identity concerns. I consult with parents of children of all ages, guiding them in helping their kids live less painful, more fulfilling lives. I help people who grapple with anger, sadness, anxiety, and feelings of emptiness or despair. I help my patients learn to be mindful and nonjudgmental in their awareness of thoughts, feelings, and the many motivations that lead to sometimes difficult behaviors. 
I earned my B.A. at Brandeis University and my Doctorate in Psychology at William James College (formerly Massachusetts School of Professional Psychology) in Boston, Massachusetts. I completed a postdoctoral fellowship in Dialectical Behavior Therapy with teens and families and Psychodynamic Therapy with adults at Two Brattle Center in Cambridge, Massachusetts.
Several well-established clinical theories inform my work including DBT, Internal Family Systems (working curiously and nonjudgmentally with all parts of ourselves to bring healing, clarity, compassion, and confidence) and Polyvagal Theory (understanding how the nervous system seeks safety and responds to threat and stress).
Whether you are looking to work out a specific issue, or better understand your life's patterns, I can help you find your own path and support you through your growth as an individual.
Common concerns I help people address:
Anger
Behavioral Issues
Depression
Family Conflict
Loneliness
Parenting
Self Esteem
Spiritual​ity
Life Transitions
Anxiety
Coping Skills
Emotional Regulation
Grief and Loss
Relationship challenges
Self-Harming
Issues of Adolescence
Integrating Physical Health with Mental Health